List of products by brand Wattitud
Wattitud, an electrical attitude ! with power, with style, with a great look ! Keep the attitude, keep the look up, enjoy the ride, enjoy the spirit. 
Belgian are huge fans of bikes, cycling and design. Mix it all, in a Belgian pint, shake it strong, with energy (and a few watts !), Wattitud has arrived ! A great design, customised if you wish, fun references and the latest technology. Vintage, old school, american retro, American references ? Harley Davidson is currently developping an electric motorcycle, Wattitud has already moved forward, including the pedaling and smart mobility in its design ! 
Who said E-bikes can't be fashioned, can't be stylish, can't be fun  ?
Riding a Wattitud ebike is making your dream come true (and an healthy one, there are not much like it !)
Contact us for more details regarding the customisation, we will be happy to assist you in the choice of pedals, colors, looks, and saddle !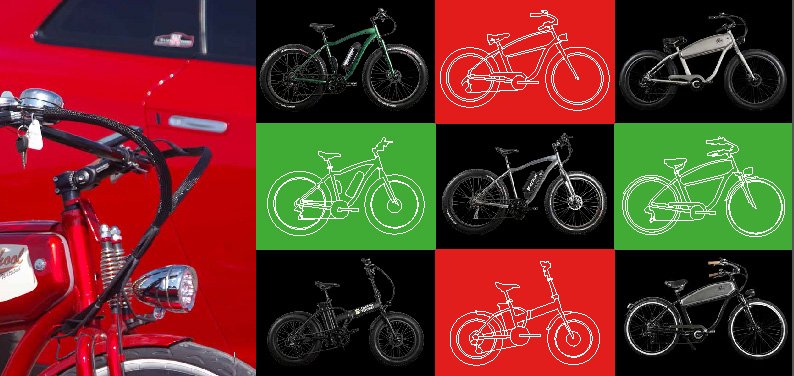 All is allowed, all is recommanded, even the craziest ! Technology to be enjoyed !
Click on the below image to get the products details
Autonomy up to 60 km,

Battery : 36V/10AH ,

Engine power : 250 WATT,

3 levels of assistance

Autonomy up to 90 Km,

Battery : 36V/13AH ,

Engine power: 250 WATT,

5 levels of assitance

Tektro Auriga Hydraulic brakes disc with 203 Telescopic fork Zoom DH 1100, 3x8 derailleur speed Shimano Alivio 24, Lighthouse LED long-range L200, Kenda All-terrain tires 26x2.50 DH reinforced, matt black finish

Autonomy up to 60 km,

Battery : 36V/10AH ,

Engine power : 250 WATT,

5 levels of assistance