Tree tent Tentsile CONNECT Forest Green






Ground surface of 5m² (2.6 x 4.2 x 4.2 m)
2 adults or 1 adult and 2 kids
Tree house 
Integral mosquito net 
Easy set-up in 10 minutes
Easy to carry (<7kg)
The Tentsile Connect is our little one: smaller, lighter than its big sisters Stingray and Vista. For 2 people (or 3 by adding a hammock underneath), this suspended tent or tree tent can be transformed into a portable treehouse. It comes with a removable  forest green rainfly to blend into the landscape and assume its green spirit.
The Connect can be attached to other Tentsile Connect tents to form super-camps of 3 or more tents (see Tentsile Trilogy) for creating a common central shelter and conquer the forest.
Lightweight, compact, modular, flexible, the tentsile CONNECT tent is the ultimate equipment for exploring the forest. It can be suspended between three trees or three large objects such as columns, trucks or rocks. An original and innovative way of camping with safety and sensation.
It is equipped with a mosquito net (with 4 doors) and a removable rainfly to ensure the best view. The rainfly can be attached on the ground, creating a 9m awning or the entrance of a user-friendly space.
Flysheet shutters can also be folded back under the tent and clinging to each other, to create a second windbreak and a thermal pad on the underside of each hammock.
Its compact storage bag (59 x 20 x 20 cm) is easily carried on a trekking bag.
The tent comes with pegs, the double forest green roof, a storage bag (59x20x20cm), 3 straps and hooks (6 meters).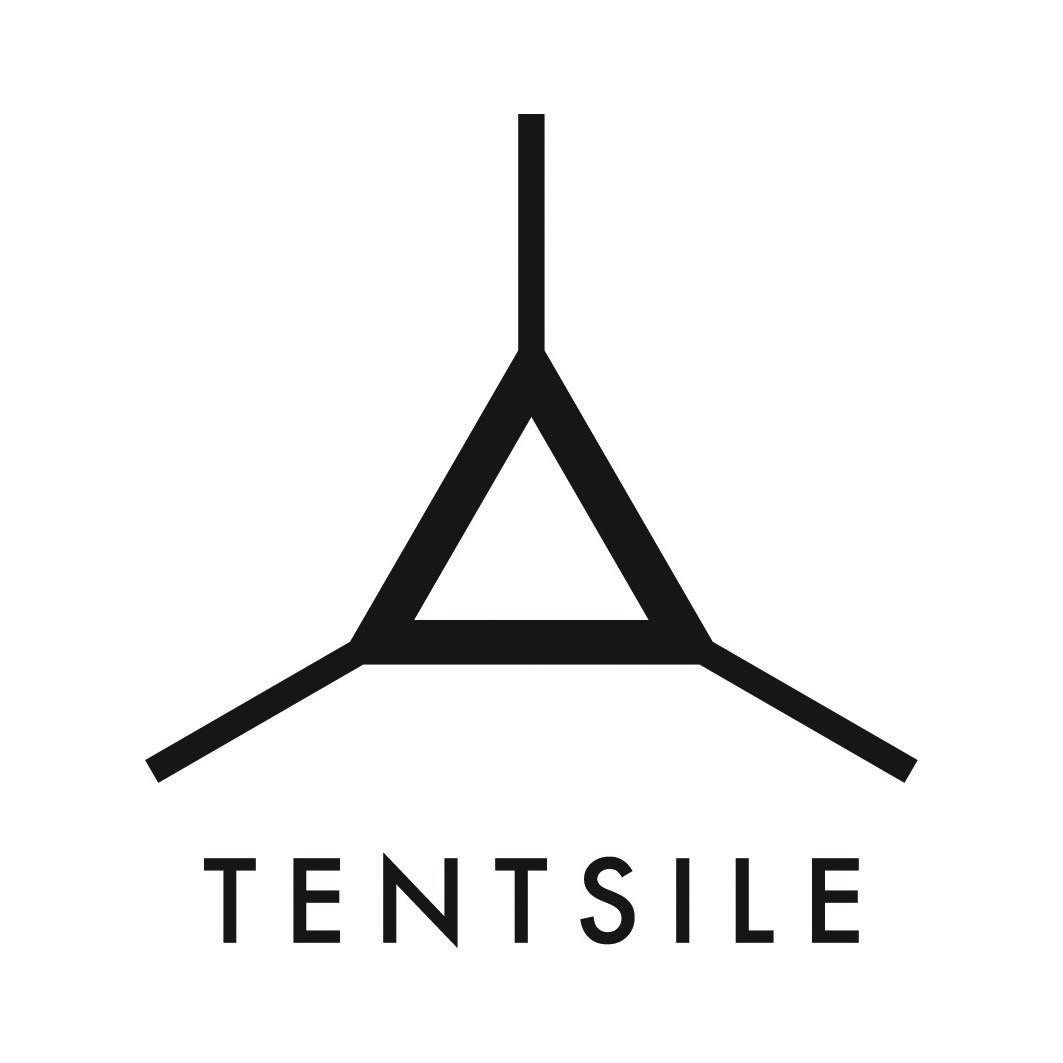 Data sheet
Weight

7 kg

Colors

Green forest

Number of persons

2 adultes

Waterproof rainfly

190 T PU

Openings

Une grande ouverture latérale

Mosquito net :

intégrale

Carry bag

59 x 25 x 25 cm

Max. Weight

400 kg

Elevation from the ground

120 cm conseillés

Height

100 to 120 cm

Ground surface (triangle)

5 sqm

Dry porch area

6 sqm

Poles

2 x 8.5mm diameter anodised aluminium alloy