List of products by brand Riese Und Müller
Ebike made in Germany or Top Mechanical Deutsch Quälität !
Riese Und Müller, Deutsch Qualitat ! The German clichés are well represented with the duo: industrial, local, bicycle, performance, engineering, reliability, speed... Like the German cars, there is, now, the German e-bikes, with the same quality, German Quality ! The engineers started dreaming of mobility early in the 90's, when in Germany, mobility was only the synonym of cars. They developped the Birdy, a crazy, folding, performant, compact bicycle, which has been a great success in Asia and especially in Japan. Following the wave of success, they took the electric turn very early, redifining urban mobility at an early stage. They are now specialised in high end, amazing performance ebikes, including speedbikes.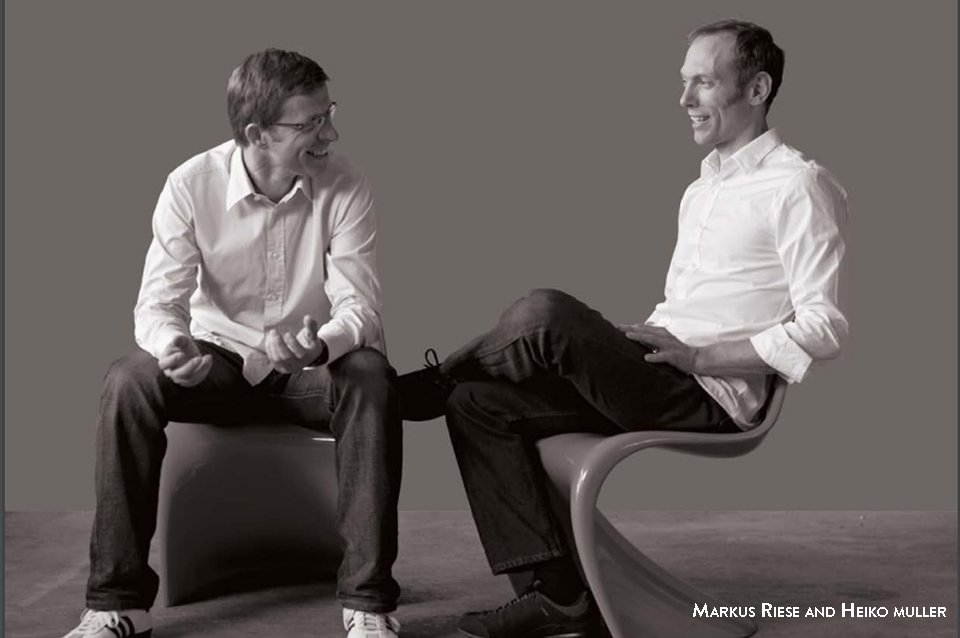 Interview with Markus Riese, co-founder managing director Riese Und Müller,
What does the 'e' mean for you?

First and foremost, of course, E-bikes,because that's what we mainly do.

And for you personally?

For me the 'e' stands for two things: engineering and electric mobility. These are two areas that are particularly close to my heart and also directly linked with Riese & Müller.

'e' as in engineering?

Heiko and I are engineers with heart and soul and this way of thinking is deeply
embedded in our company's roots. A Riese & Müller product is never just an
E-bike, never just a folding bike. A Riese & Müller E-bike is a vehicle that has
been designed and optimized for a particular application. It has a design language with high technical standards and is geared towards quality and robustness. We can relate very well to the term 'German Engineering'.

'e' as in electric mobility?

Already while developing the Birdy we were thinking beyond the mere bicycle. What we particularly had in mind was to develop a mobility concept especially for urban needs. At that time, this way of thinking was still completely new, because during the 90s cars were still the focus of the German idea of mobility. The current rapid growth of the E-bike industry does not simply mean that everyone is able again to cycle, but that mobility is evolving into a sensible electric mobility and that the E-bike is taking a central role in that transition. When we develop new products in our team, we think about the future of electric mobility.

What does development actually mean at Riese & Müller?

Both the development as well as the production have changed significantly during the transition from bicycles to E-Bikes.
The demands in terms of riding safety and thus for the bikes' construction have
increased. With our concept of full suspension and the sturdy frame constructions, we have a distinct advantage over nonsuspension E-bikes. Today, we concentrate even more on road holding, dynamics, riding safety and accident prevention. Especially, when it comes to the fast HS models, which support speeds up to 45 km/h. 

Do I see your eyes light up when you hear the keyword 'speed'?

Yes, of course! Fast vehicles inspire us. Not only because the work on these models is especially fun and because we all feel like little boys. It is a very demanding development work to combine speed with stability and safety and at the same time, not to lose sight of the brand essence and the target group of Riese & Müller. We can then live the driving pleasure for example during the 24-hour race at the Nürburgring.

What is your personal favourite of the 2016 models?